Rapper Diamond Turns 21, Celebrates Birthday with Lil' Scrappy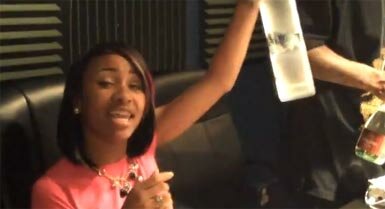 Female rapper Diamond, formerly of Crime Mob, celebrated her 21st birthday while in the studio and 'got her drink on' with Lil Scrappy in her presence.

Currently Diamond has been in the studio working on her forthcoming album and has been working on several tracks including a song collaboration with R&B singer and songwriter Keri Hilson.
Check out Diamond's song released on the Internet last month entitled "Superbad" featuring Cee-Lo Green.
Watch Diamond on video in the studio celebrating her 21st birthday.