Jermaine Dupri Inks Janet Jackson!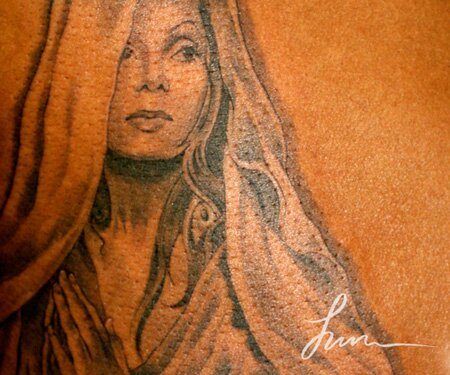 Jermaine Dupri permanently has Janet Jackson by his side. The CEO of So So Def showed off his newly inked tattoo of his lady love which is reportedly a gift for the Pop, R&B singer's 43rd birthday which Janet Jackson celebrated on May 16th.

In other news, Jermaine Dupri's new music group Ocean's 7 aka The Oceans (Nelly, Trey Songz, Johnta Austin, Brian Michael Cox, Usher, So So Def's Tyrone Davis and Jermaine 'JD' Durpi) dropped a new music video entitled "So So Much Swag" featuring hip hop artist Bow Wow.
Check out the music video here.
View the photos of Jermaine Dupri's new tattoo of his longtime girlfriend Pop, R&B singer Janet Jackson below.