Trill Ent. Managers Held Without Bond, Lil Boosie A Murder Suspect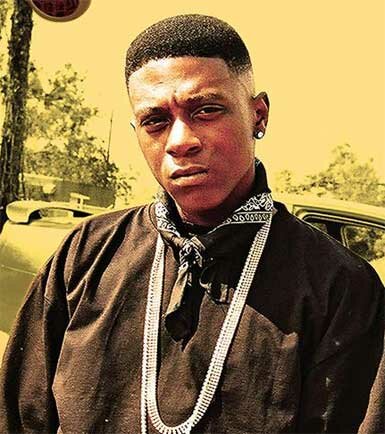 On last week, hip hop artist Lil Boosie born Torrance Hatch was released from jail after posting a bail of $400,000. As previously reported, the rapper was jailed for allegedly assaulting someone at his Louisiana home which resulted in the rapper being arrested and detained in custody.

Lil Boosie was accused of assaulting a man whom he accused of stealing his jewelry which resulted in Lil Boosie allegedly smashing the victim with a vase during a fight.
The rapper was arrested and taken in to custody more than a week later and charged with second degree battery.
Since being released, HipHopRX.com has learned that Lil Boosie has been named a possible suspect in the murder of Baton Rouge rapper Chris "Nussie" Jackson who was killed in February.
Reportedly, FBI agent Antony Jung testified that the FBI had received information that Baton Rouge rapper and Trill recording artist, Torrence "Lil Boosie" Hatch may have played a role in the February shooting of Chris "Nussie" Jackson.
Reportedly, Jung stated that the bureau received information that rapper Lil Boosie (Hatch) had placed a $30,000 bounty on Chris "Nussie" Jackson's head.
Meanwhile, Trill Entertainment managers Melvin Vernell Jr., of Baton Rouge, and Marcus Roach, of Prairieville, are currently being held in East Baton Rouge Parish Jail in connection with the shooting and attempted murder of rapper Bruce "Beelow" Moore which dates back to July 4, 2005.
District Judge Mike Erwin is expected to make his decision Monday as to whether the two are entitled to bond.
Prosecutors are trying to keep the two managers held in jail until they are tried on all charges, claiming that the two are a threat to witnesses and flight risks.
When the two were initially arrested in 2005 for the shooting of Moore, they were charged with attempted second-degree murder, armed robbery and illegal use of weapons. The two were released on $50,000 bond and the case was dropped one year later.
In May 8, 2009, prosecutors filed a new bill against the two charging them with attempted second-degree murder, illegal use of weapons, aggravated battery, armed robbery, aggravated assault with a firearm and possession of an illegal firearm by a convicted felon, all in connection with the shooting of Moore who survived being shot twice in the face in front of his own business, Shop Smart Music and Fashion.
The defense attorneys plan to fight the prosecutors against blocking Vernell and Roach's bail citing that the Trill Entertainment managers are "no threat to the community" and are respectable businessmen.