Watch Out Kanye! Madonna Is Feeling On Amber Rose's Booty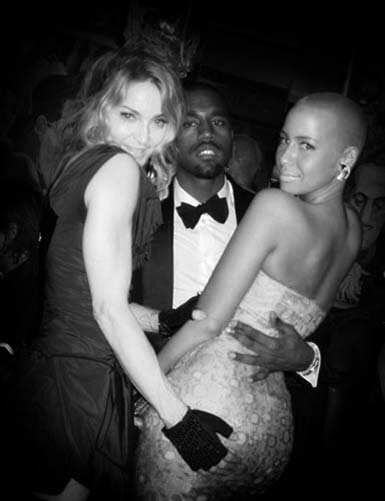 Madonna was photographed in a picture feeling on Kanye West's girlfriend, Amber Rose's booty! Madonna feeling on Amber Rose's ass??!! Amber Rose has confirmed in an interview that she's bi-sexual, so should Kanye West be watchful of his girl or is this a Ménage à  trois in the making?

Hmmmm…. maybe the pop/rock singer, and actress Madonna just simply got the idea from listening to R&B singer Ciara's song "Feeling on My Ass," lol. Regarding the possible Trois… maybe that would be more likable if it weren't for the fact that, in the picture, you'll notice both hands of Madonna are on Amber Rose.
Madonna is a known playa, right!? Look at the faces of both Amber Rose and Madonna.