Hoopz Sex Tape Is Real! But Are Rihanna's Naked Pictures?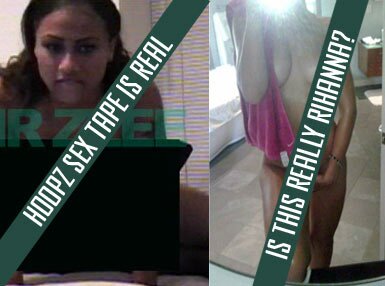 Hoopz sex tape video leak is definitely real! Nikki Alexander aka Hoopz from the reality TV show 'Flavor of Love' which aired on VH1 and the reality television show, 'I Love Money,' is in a steamy situation after the video of her and her former boyfriend having sex broke on the Internet.

Hoopz in a recent interview with radio personality and television host Big Tigger revealed to Tigger during his radio show that she is definitely the one in the sex tape which was a private amateur sex video of her and her man stolen from her home.
Hoopz talks with Big Tigger about what really happened with the sex tape and how it was leaked and talks about what measures she's taking to have the person or persons responsible and held accountable for leaking the private video on the Internet.
Although Hoopz has admitted to her sex tape leak, pop singer Rihanna, on the other hand, has made no such confirmation regarding the alleged naked pictures of Rihanna that leaked online last week before the Hoopz sex tape leak and following singer Cassie's naked photos leak which Cassie, like Hoopz, also confirmed were actual photos of herself.
The alleged Rihanna naked photos online, only shows the singer's face in a couple of photos which were not nude and the supposed naked photos of Rihanna do not show the head of the naked person in the picture which has left many people wondering whether the pictures are really Rihanna or not.
Meanwhile, check out Nikki Alexander in her interview confirming with Big Tigger that she is indeed the actual person in the Hoopz sex tape video leak.
[display_podcast]