Hoopz of Flavor of Love Sex Tape Leaks After Rihanna's Naked Photos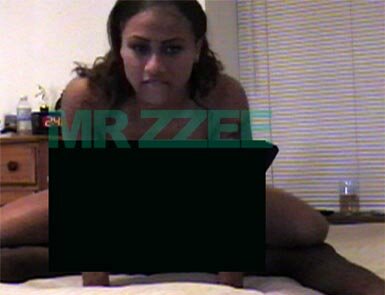 Nikki Alexander, aka "Hoopz" from VH1′s reality TV show "Flavor of Love," is being exposed in a sex tape video as seen in the video tape leaked online claiming to be releasing soon.

As seen in the short video clip of the Nikki "Hoopz" Alexander sex tape, "Hoopz" can be seen having sex with a man reported to be her boyfriend at the time.
"Hoopz" sex tape will supposedly show the couple engaged in hardcore sex including in several different sexual positions as well as video of "Hoopz" performing oral sex as seen in the sex tape photos also leaked online.
Reportedly, a sex tape broker by the name of Mr. Zzee who is stated to have acquired the video showing the alleged reality TV star in her sexual encounter, is planning to release the full sex tape video online on pay-per-view and on DVD.
In related news, Hoopz sex tape, video and pictures, may possibly be linked to the reported leak of last week's singer Cassie's naked pictures as well as the alleged Rihanna naked pictures which leaked over the weekend.
Check out photos from the alleged sex tape preview of Nikki 'Hoopz' Alexander of the reality television shows "Flavor of Love" and of "I Love Money."