Vivica A. Fox and Flo Rida Dating?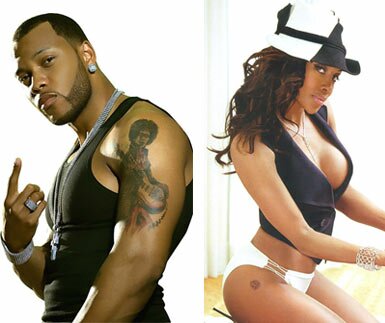 Vivica Fox aka Vivica A. Fox and Flo Rida are dating? Fox, who definitely is a 'fox,' or should we say a 'cougar,' once made headlines before when she dated rapper 50 Cent. Well that relationship is over and Fox is now back in the news after possibly hinting at dating rapper Flo Rida.

Fox appeared on the morning talk show "The Today Show" for the new reality television show entitled "The Cougar", where the rules of dating are changed as a sexy older woman is set up with younger men who vie for her love and affection.
Vivica Fox, who herself is a self-proclaimed 'cougar,' is the host of the reality TV show, "The Cougar."
When grilled by "The Today Show" hosts about what younger man the celebrity actress herself wants to date or is dating, Vivica Fox immediately responded that singer Ne-Yo, 29, was only a friend, but found herself stumped for words when asked about rapper Flo Rida, hiniting that the sexy actress, 44, may be dating the rapper, real name Tramar Dillard, 29.
Watch the sexy actress and upcoming television host Vivica A. Fox possibly hinting at dating Flo Rida.
Watch new episodes of "The Cougar" hosted by Vivica A. Fox every Wednesday night on TV Land Prime at 10 pm.