Rapper Foxy Brown's BlackBerry Assault Lawsuit Dismissed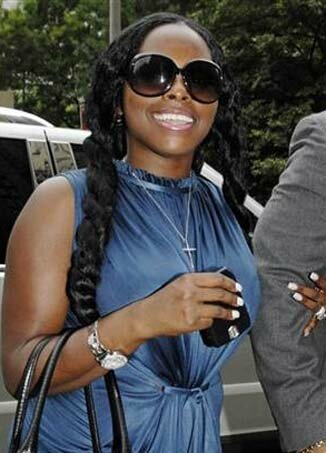 Female rapper Foxy Brown born Inga Marchand, who was sued on last year by Arlene Raymond for allegedly hitting Raymond in her head with a BlackBerry phone in '07, has had the lawsuit dismissed by Justice Robert Miller of the Brooklyn Supreme Court on Monday.

According to reports, the rapper was never served with papers over the lawsuit and therefore her Prospect Height's neighbor's lawsuit was dismissed.
Foxy Brown was originally charged with felony assault for allegedly attacking her 25 year-old Brooklyn, N.Y. neighbor, Arlene Raymond, who allegedly received a swollen right eye and lip from the incident.
In other news, Foxy Brown's latest work can be heard on the tracks "Brooklyn We Go Hard (Remix)" which features Jay-Z, Wayne Wonder & Santigold (Notorious B.I.G. Movie Soundtrack) and on "Murda Mami" from off of Rick Ross' "Deeper Than Rap" album.