Eminem's '3 AM' To Debut As 'Chilling' Horror Flick On Cinemax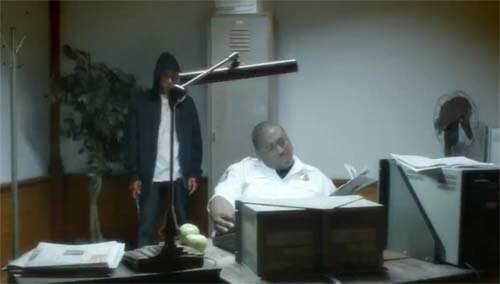 After the highly anticipated first official video and single from rapper Eminem, "We Made You" hit the net, fans should expect yet another twist from this rapper for his second single "3 AM," where a video will be presented somewhat like a horror/thriller music flick based on the new trailer release.

The second official single from Eminem entitled "3 AM" as previously reported on HipHopRX.com, takes you through the mind of a person who is mentally unstable and can't remember what they did based on his lyrics which he mentions having blackouts.
"It's 3 A.M. in the morning/Put my key in the door/Bodies laying all-over-the-floor/and… I don't remember how they got there/But I guess I must have killed them, killed them"
The new uncensored music video for the track "3 AM" directed by Syndrome (Black Eyed Peas, Swizz Beatz, and Talib Kweli), is expected to be airing on Cinemax on Saturday, May 2 at 9PM CST.
The offical tracks "We Made You" and "3 AM" follow behind the leaked track "Crack A Bottle" which was released earlier under a different title on last year as "Number One" and then later re-released this year.
Eminem's album"Relapse" featuring all the pre-mentioned singles (Crack A Bottle, We Made You and 3 AM) is scheduled to release May 19, 2009 on Interscope Records/Aftermath Entertainment/Shady Records (view the track listing).
Watch Eminem's "3 AM" Trailer