Rapper Tupac Shakur Is Alive??!! New Photos and Evidence?!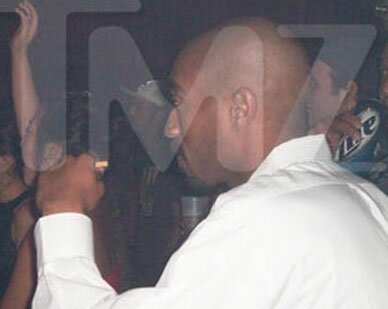 2Pac aka Tupac Shakur aka Makaveli is alive?! Reports are claiming that the rapper Tupac Shakur was possibly photographed alive and well and drinking at Hand Grenades in New Orleans, which may simply be a terrible case of mistaken identity or an extreme case of "celebrity look-a-like."

However, with hip-hop music fans holding on to the still ongoing hope and rumor that the late, great rapper was still alive and kicking it in a studio somewhere away from the controversial world that fans hope he was trying to avoid for life and death reasons, this is sure to heat up those rumors already still simmering in the kettle.
Celebrity gossip site TMZ has obtained what looks to be the authentic photos of the strongly believed late Tupac, alive and well, and drinking at Hand Grenades in New Orleans, but unless DNA arises, we're simply left a strong possibly that it was one of the possible greatest Tupac Shakur look-a-likes alive!
Check out more pictures of man believed to be Tupac Shakur at TMZ.