Video: Kanye West's "Amazing" Makes The 2009 NBA Playoffs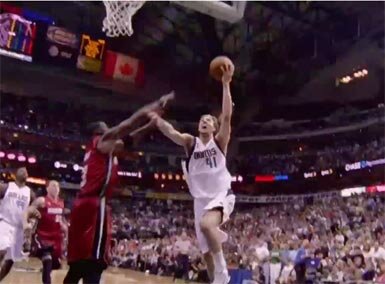 Gear up for the 2009 NBA Playoffs with memorable clips from past NBA playoff games featuring stars like Kobe Bryant, Dwyane Wade, LeBron James, and Paul Pierce. Clips from playoffs past are put together to the pounding beat of "Amazing" by Kanye West telling the compelling story of the playoff race.

The 2009 NBA Playoffs tip off on April 18th with games airing nationally on ABC, ESPN, ESPN2, TNT, and NBA TV.
Watch video of Kanye West's "Amazing" – 2009 NBA Playoff Preview