Eminem To Perform At 2009 MTV Movie Awards History Making Ceremony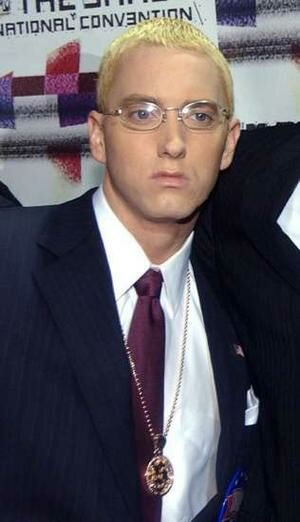 Eminem, who recently premiered his official new hip-hop music video 'We Made You' online featuring Dr. Dre and 50 Cent, will perform during the 2009 MTV Movie Awards.

This announcement comes just days after the rapper released song and video for his single "We Made You," the first single off his upcoming album Relapse. Eminem's performance on the 2009 MTV movie Awards will broadcast live May 31, just days after the release of his album, which is slated for release on May 19.
Being the first announced performer for the 2009 MTV Movie Awards, there is no word yet whether or not the rapper will perform his song "We Made You," who's highly anticipated video targeted celebrity names such as Kim Kardashian, Jessica Simpson, Lindsay Lohan, Jessica Alba, Ellen DeGeneres, Alaskan Governor Sarah Palin, Britney Spears, Amy Winehouse and others, when it launched with record views on MTV.com.
The 2009 MTV Movie Awards, which will broadcast from Los Angeles' Gibson Amphitheatre hosted by Saturday Night Live's Andy Samberg, will, for the first time, allow fans to participate in choosing the nominees in all categories and fans will participate in picking the winners.