Chris Brown Dating Again: Not Rihanna?!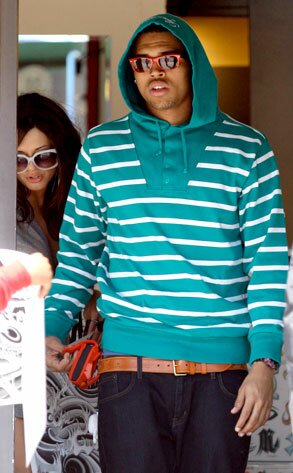 Chris Brown is in the news again for dating his girlfriend, but this time it's not Rihanna! The star music singer is reportedly dating ex-girlfriend Erica Jackson from his home state of Virgina and/or Girlicious singer Natalie Mejia.

According to New York Daily News, the two, Brown and his old flame, University of Mary Washington student Erica Jackson connected "a few weeks ago" when Chris Brown was in town, and have since been spending a lot of time together, according to their sources.
Putting the two in the same town was a photograph of Brown in his home state posing with the Mary Washington women's basketball team. The singer's family is also supporting Brown getting back together with his ex, reportedly.
Brown, has since denied the allegations, claiming that the two are not dating, according to a statement released by the singer's reps.
The reps shot down other rumors that Chris Brown, 19, was also dating Girlicious singer Natalie Mejia, 20, which was sparked when the two were spotted coming out of Sunset Boulevard tattoo parlor together which also sparked rumors that Brown got a new tattoo which his reps also denounce as false.
Brown pled not guilty in a Los Angeles court as seen on video on last Monday to charges of assaulting and threatening pop singer, girlfriend Rihanna on the night of the pre Grammy's and now faces a maximum sentence of four years and eight months in prison at another court hearing in the case scheduled for April 29.