Bow Wow A Scorned Man? Angela Simmons Says Her Boo Lives In Texas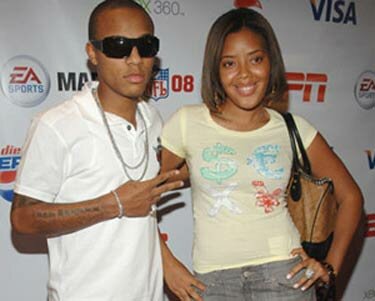 In a recent post on Russell Simmons' Global Grind website, Russell's niece, Angela Simmons, shot down rumors that she was currently dating hip-hop music artist Bow Wow. She said it in her own words, but the celebrity television starlet of MTV reality TV show Daddy's Girl and Run's House and daughter of Run DMC's, Rev. Run, didn't say the name of rapper Bow Wow, but she did reveal another love of hers who resides in Texas.

As previously reported, Bow Wow reportedly expressed love for Angela Simmons in a magazine interview.
Read what Angela Simmons had to say about the rumors that she was dating rapper Bow Wow.
Hey global grind fam. :) Just checkin in with ya and keeping you updated with my life. Before i tell you guys about whats going on with me i wanted to address summtin that i've been hearing lately. i jus want to shut down any and all rumors about my relationships because you know how that can get. i am currently in the happiest relationship i have eva been in and MY other half lives in texas. so thats all i will say about that. Any person i have talked to in the past i wish them the best of luck :). So anywayyyyyyyyyyyyy im excited about easter and going home to nyc to see my fam tm . im kinda feeling homesick lol. first time in 2 yrs. its finally really cacthing up to me man. i travel so much that i dont realize how long im away from home shesssssh.:) well g2g go get the hair done and have movie night with my sis and cuzzin. :)

so ill ttyl guys

well thanks for the love :)

love

angela