Kanye West Is A Gay Fish, He's Going Home!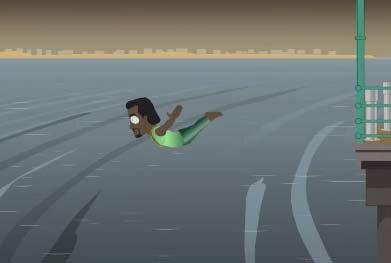 Comedy Central's controversial adult oriented cartoon, South Park, took aim at rapper/producer Kanye West in a new episode depicting the rapper as a gay fish.

"Let all my fans know I love them, but a gay fish can't live in the outside world forever," stated Kanye West's animation who was dressed in lime green tight leotards with a gold chain around his neck.
"Don't be sad for me guys. I'm going home!," the animated version of Kayne West as a gay fish expressed as he ran off the dock and sprang into the waters with the other gay fish.
The video titled "I'm Going Home" aired April 8 with the description, "Kanye West finally embraces his true nature, and finds love underwater," and comes along with a new Kanye West gay fish song as well.