Rapper Jim Jones Twitters During His Arrest In NJ For An Outstanding Warrant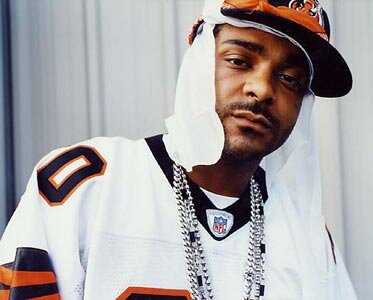 Rapper Jim Jones, who is no stranger to trouble, as with his alleged fight with Ne-Yo in New York City back on last year, was arrested in New Jersey on early Monday morning of this week for an outstanding warrant and the rapper gave full details of the arrest in real-time as it was happening via his mobile phone via Twitter stating, "Just got pulled over by the boys. Of all days I decide to drive by myself … let's see how this plays out."

"Well it didn't go the way I wanted," Jim Jones, born Joseph Guillermo Jones II, twitted later while at the police station. "I'm in the precinct but I still have my phone. They ain't trippin'. They said just procedure."
Jones was riding through Tea Neck, New Jersey in his black Bentley, when the incident began. Jones was pulled over by a male and female police officer with the New Jersey police department for a missing front license plate in a routine traffic stop, but then was taken into custody for an outstanding warrant.
Now, free only after paying an outstanding $120 cash fine, Jim Jones, who's latest No. 1 rap album on Billboard Pray IV Reign which was released last month on March 24, didn't seem too taken back by the brief traffic incident in his black Bentley which briefly landed him in jail.
"Misssses officer let me go, the funny part was watching them have to count all the money in my pocket," Jones stated. "I must say they were very cool."
Jones also added, "Once again I twitted when I got pulled over on Mon and now its all over the news and newspapers in NJ," he posted on his page today. "Sheeesh. Can't do nothin right lol. Love it."
Jones later spoke with FOX 5 NY's Cora-Ann Mihalik about his obsession with 'twitting' and how it almost got him in trouble during his arrest.
Watch the video: