Black Eyed Peas Goes Boom Boom Pow With Single On The Charts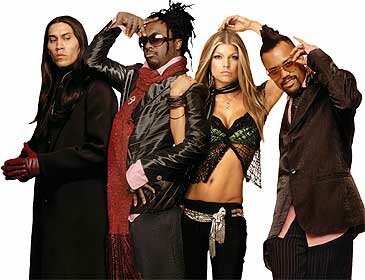 The Black Eyed Peas which consists of will.i.am, apl.de.ap, Taboo and Fergie, got their first No. 1 on the Billboard Hot 100, with their new lead single Boom Boom Pow. The single Boom Boom Pow managed to receive over 465,000 downloads on last week after being released to radio on March 10, 2009 and digitally March 30th on iTunes.

Although the song initially was featured early in February on will.i.am's website Dipdive, the song didn't make a huge impact until it hit iTunes, which gave a real view of how interested listeners are in the Black Eyed Peas.
The song Boom Boom Pow comes from off the group's upcoming album "The E.N.D. (The Energy Never Dies)" which is slated for a tentative release date in June.
In related news, the music video for the track Boom Boom Pow which was filmed in early March and directed by Mathew Cullen, is scheduled to release something this April.
In addition to the video, the dynamic group is expected to begin a tour sometime in May or June.