Bun B Covers The Source Magazine April – May 2009 Green Edition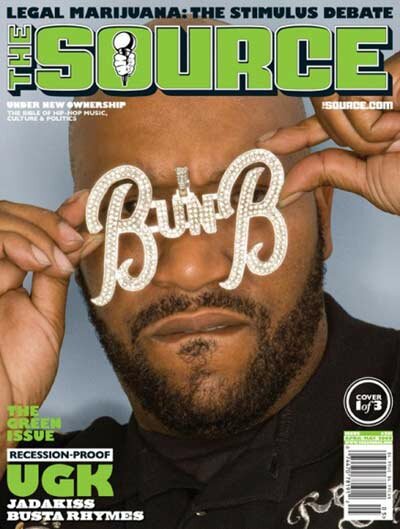 Rapper Bun B covers the April – May 2009 edition of hip hop magazine, The Source Magazine.

The April – May 2009 issue of The Source magazine which features rapper Bun B is the magazine's special edition entitled The Green Issue – Recession Proof. Bun B's cover is one of three covers for the special edition.
On The Source magazine cover featuring Bun B, the remaining member of the Texas rap duo UGK, can be seen holding up a jeweled Bun B pendent engraved with diamonds.
In other news, Bun B announced earlier this year plans to release the final Underground Kingz (U.G.K.) album, "U.G.K. 4 Life," which is stated to be in honor of his partner the late Pimp C. The music video for the song "Da Games Been Good" off the album "U.G.K. 4 Life" was released on last week. The album "U.G.K. 4 Life" was also released last week on March 31, 2009.