Bone Thugs-n-Harmony Rapper Arrested On Gun and Drug Charges, Held Until Court Date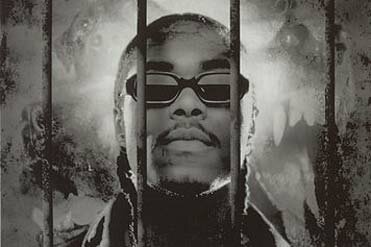 Flesh-N-Bone, born Stanley Howse, 35, of the Cleveland based rap group, Bone Thugs-n-Harmony was arrested on April 2nd and has been charged with a felony according to court records.

The rapper was arrested while in Santa Clarita, CA reportedly during a routine traffic stop where a gun and marijuana was allegedly found in the car that Flesh-N-Bone was riding in.
Although the rapper has a bail amount set at $35,000, it seems that Flesh-N-Bone will not be released on the bond amount until after going before the court come Monday, April 6, 2009.
This is not the first time the rapper has gotten into trouble. Almost a year ago, Flesh-N-Bone was released after serving almost eight years on charges of assault with a deadly weapon and probation violation.
As previously reported, the Bone Thugs-N-Harmony group are prepping for the release of a new album entitled "Uni5″ featuring a reunion of the original five members (Krayzie Bone, Layzie Bone, Bizzy Bone, Wish Bone and Flesh-N-Bone). The album "Uni5″ is slated for release on June 30, 2009.