T.I. Says Stop Snitchin'!, "Own up" and "do yo time!"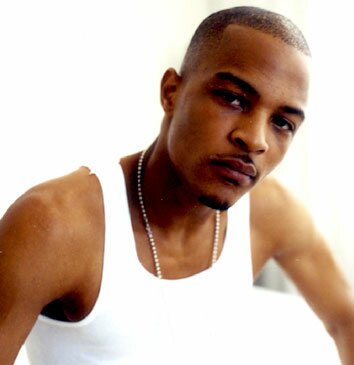 T.I. says that snitches rather than be snitches should follow by his example of owning up to his own behavior and giving back to the community. The rapper states that if someone does something wrong then they should quit trying to tell on someone else just to get out of trouble. The rapper states they [the people who get in trouble and snitch to get out] should "quit trying to pass the buck" on to someone else, and "own up" to the crime, 'do the time' and give back!

The multi-award (Grammy's, BET) winning, platinum selling hip hop artist who, himself, has slammed rumors that claimed that he [T.I.] snitched himself out of a lengthy sentence to get lesser time, says that not anyone could have impacted young people the way that he has.
"Answer yourself this: Is there anyone else who could have impacted young people the way that I have?" stated T.I. on MTV News.
"If they would have gave Joe Blow, who got arrested with guns the next day or the next week.. they [the court] would have gave him my deal, could he have turned around and given so much back to the community as I have? No he couldn't!" T.I. stressed in his video interview.
Rapper T.I. reportedly made nearly 260 public appearances in the past year going around talking to youth groups and at schools and churches, according to the Atlanta rapper's attorneys.
Focusing on getting kids and young teens on the right path has been a long ordeal for the rapper, but it's been one that T.I. has done so well that the courts and public have given the rapper high credits and T.I. may now even see lesser prison time than the year and one day he was sentenced to following his recent trial.
Watch a brief clip of rapper T.I. in his video interview with MTV's Sway.