Christina Milian In A Bikini, Kissing Up To The-Dream, While Dating In Hawaii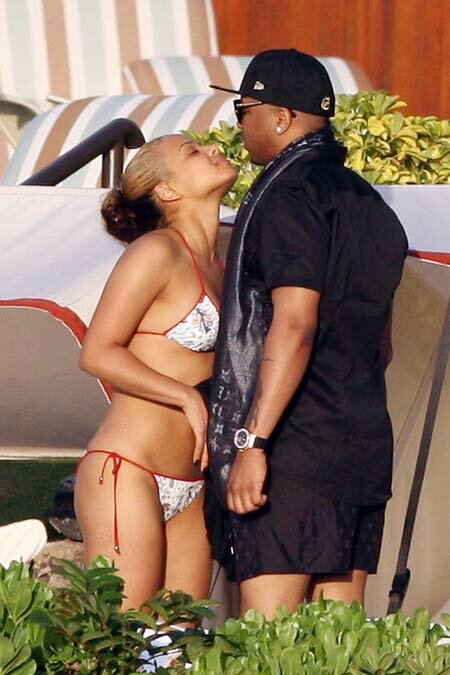 Christina Milian was spotted in bikini pictures in Hawaii kissing up to her producer boyfriend The Dream.

Christina Milian, on her 'dream date' with her new boyfriend, hip hop record producer The Dream, the R&B singer can be seen in her bikini photos holding hands and kissing up to him in their 'dream dating' vacation getaway.
The R&B singer actually announced that the two of them (Christina Milian and The Dream), were dating when on Monday she reportedly answered 'we're an item" regarding the rumor that she was dating the hip hop producer The Dream.
Now that the two have been photographed and pictured together in Hawaii closely with Christina Milian seemingly showing affection kissing up to The Dream, it is evident the two are no longer hiding that they are indeed dating in a relationship making the new celebrity couple the newest 'item' to watch for.
Check out some of Christina Milian's bikini photos in Hawaii with boyfriend The Dream.
View more pictures of Christina Milian in her sexy bikini on a date with boyfriend The-Dream.