Trick Daddy Reveals He Has Life Threatening Disease Lupus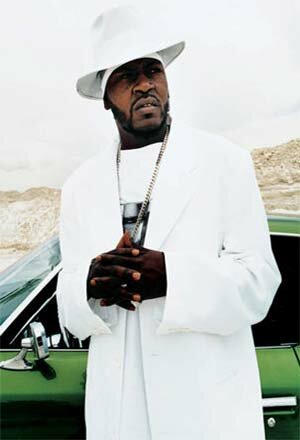 Miami, Florida rapper Trick Daddy has revealed that he has secretly been battling autoimmune disease Lupus for the last 12 years. Lupus is a connective tissue disease where the immune system attacks the body's cells and tissue, resulting in inflammation and tissue damage.

The disease, which is known in doctor terms as Systemic lupus erythematosus (SLE), can be fatal but, with recent medical advances, that's becoming increasingly rare.
In a recent radio interview on the Ricky Smiley radio show, hip hop artist Trick Daddy revealed his secret fight with the disease while discussing his upcoming projects and career plans.
Trick states that he "went to the doctor" and they "took all types of tests" which revealed that he "had the disease Lupus." Trick Daddy was reportedly only going to the doctor "for dry skin" when the test results revealed he had the disease [Lupus].
The rapper is now reportedly staying out of the sun as it is in his own words, his "worst enemy."
The rapper says that sometime people go through trying to "cover it up and conceal it" because the disease makes your skin pigmented from dark to light.
Trick Daddy also announced a book deal with MTV Books and says he going to acting as well in an upcoming film with "a lot of the gangsters" from 'The Wire' and a lot of other "big, black films."
Trick Daddy will reportedly start filming within in a few weeks.
The rapper is also working on his upcoming album entitled "Finally Famous: Born a Thug, Die a Thug" under his label Dunk Ryders Records.
Listen to Trick Daddy's interview with Ricky Smiley revealing that he has the disease lupus