Ciara's 'Love Sex Magic' Official Music Video Featuring Justin Timberlake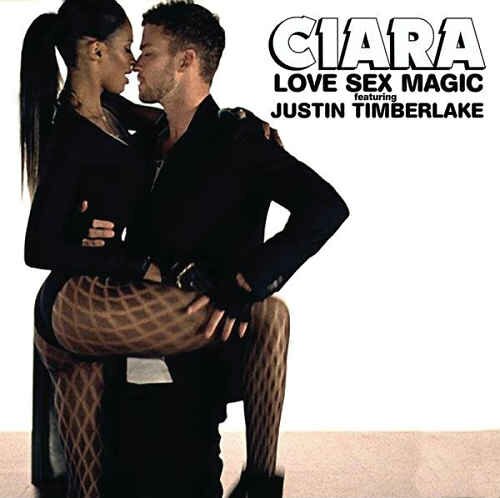 Ciara's new music video for new single "Love Sex Magic" was released today.
The "Love Sex Magic" music video was directed by Diane Martel and shows Ciara in a Las Vegas style show, as previously reported in a behind the scenes reporting, playing around with 'boy toy' Justin Timberlake, who co-wrote and co-produced the song.

"Justin plays a voyeur in the video, so he pretty much watches me while I'm performing," Ciara told Popeater. "[I'm] doing different things with my body and I'm like 'imagine if it was really me talking sexy to you like that.' I'm playing with the imagination a little bit, just having fun," adds Ciara.
In another interview with MTV, Ciara goes on to talk about how she sexually toys with Justin in the steamy video:
"I'm basically giving you a show you'd see in Vegas — and it's my love, sex and magic show. He's the voyeur and I play with him a little bit," states Ciara. "I got my inspiration from the Crazy Horse [Cabaret] show and just from the shows [in Vegas], period. It's giving you the elements of love and sex and magic."
The "Love Sex Magic" music video is full of hot steamy scenes of Ciara and Justin role-playing as lovers.
"Love Sex Magic" is off of Ciara's third solo album "Fantasy Ride," which has an expected release date of May 5, 2009.
Watch Ciara's "Love Sex Magic" official music video:
Also, check out hot and steamy photos of Ciara and Justin Timberlake taken from the 'Love Sex Magic' video shoot.