Ciara And Justin Timberlake Make 'Love Sex Magic'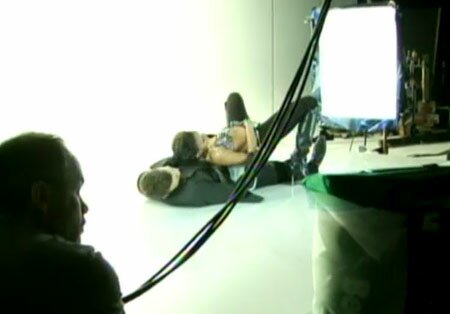 Check out more hot scenes, even hotter than before scenes, previously posted, of Ciara And Justin Timberlake on the set of 'Love Sex Magic' music video shoot.

In these scenes taken from the making of Ciara and Justin Timberlake's 'Love Sex Magic' music video, which was released on the internet today (March 23), Ciara gives Justin a Vegas-style show in the hot new video.
"It's all about showing another side of me with this video," Ciara says in her video interview to MTV. "I'm basically giving you a show you'd see in Vegas — and it's my love, sex and magic show. He's the voyeur and I play with him a little bit.
As previously reported, the song "Love Sex Magic" was co-wrote and co-produced by Justin Timbelake and the song comes off Ciara's upcoming album "Fantasy Ride," which releases in stores on May 5, 2009.
Watch Ciara and Justin Timberlake make 'Love Sex Magic':