Big Boi of Hip-Hop Group Outkast Prepping To Debut Solo Album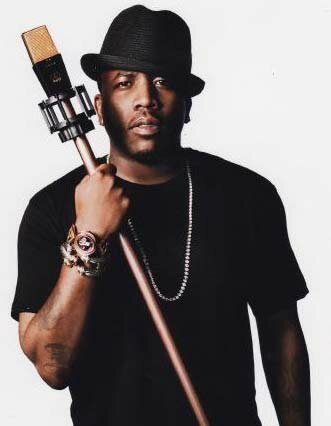 Rapper/actor Big Boi, one-half of the Southern hip-hop music group Outkast, is ready to unleash his debut solo album which he has been working on for the last two years. The album will follow behind the group effort and double CD "Speakerboxxx/The Love Below" and soundtrack Idlewild. The previous CD "Speakerboxxx" which consisted of tracks featured by Big Boi and the CD "The Love Below" featuring tracks from his partner Andre 3000, were released as a double CD in September of 2003. Idlewild soundtrack featuring Oukast was released August 2006.

Now, following up with his own solo effort, Big Boi's album "Sir Lucious Left Foot: The Son of Chico Dusty," is coming and according to previous reporting, is expected to have at least 16 tracks on it ranging with production from Scott Storch, Lil' Jon, Organized Noize, amongst others, with each track including Big Boi's involvement as co-producer.
The first single from the album, "Royal Flush" featuring André 3000 and Raekwon was released in March of '08. The second single "Sumthin's Gotta Give" which features Mary J. Blige was later leaked online along with a video. The latest single to be released off the album is the track entitled "Ringtone."
The album "Sir Lucious Left Foot: The Son of Chico Dusty" is expected to be released later this year with the hopes to release sometime during the Summer.
Hip-Hop group Outkast has gone down in history as one of the most successful hip-hop groups of all-time winning over six Grammy's, selling overall over 25 million albums with "Speakerboxxx/The Love Below" being one of only three hip-hop albums to be certified Diamond along with Notorious B.I.G.'s album "Life After Death," and MC Hammer's "Please Hammer Don't Hurt 'Em."
Current Tracklisting For "Sir Lucious Left Foot: The Son of Chico Dusty"
1. "Ringtone"
2. "Sumthin's Gotta Give" (feat. Mary J. Blige) – 4:26
3. "Royal Flush" (feat. André 3000 & Raekwon) – 3:18
4. "For Your Sorrows" (feat. George Clinton & Too Short)
5. "Night Night"
6. "Never Like This" (feat. Ciara & Jadakiss)
7. "Daddy Fat Sacks"
8. "Tambourine" (feat. T.I.)
9. "Sir Lucious Left Foot Saves the Day" (feat. Big Rube)
10. "Bust That" [Skit]
11. "Terrified" (feat. B.o.B)
12. "Dubs" (feat. Backbone)
13. "Hustle Blood"
14. "Hustle with Me" (feat. Chris Brown) (bonus track)
15. "Backup Plan"
16. "General Patton"
Big Boi feat. Andre 3000 and Raekwon – Royal Flush
[display_podcast]
Big Boi feat. Mary J. Blige – "Sumthin' Gotta Give" Music Video