Ray J Debuts 'Sexy Ladies,' Candid Scenes With Monica 'Danger' Leon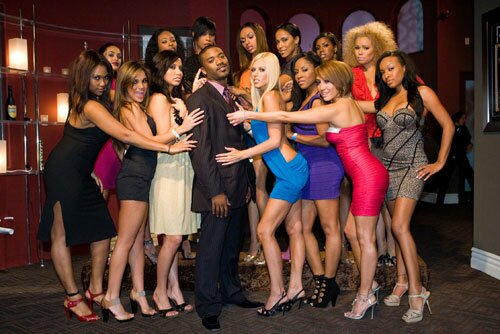 Ray J Releases 'Sexy Ladies' featuring Truth and Shorty Mack w/ Candid Scenes With Monica 'Danger' Leon and Others From Off The 'For The Love of Ray J' Show and Soundtrack
Coming from off the 'For The Love Of Ray J' reality TV show soundtrack, Ray J has released a music video entitled "Sexy Ladies" featuring artists Truth and Shorty Mack which is the first single released from the soundtrack of the popular reality TV series which featured 14 sexy ladies all vying for the love of Ray J.

In the video, there's a couple of candid scenes featuring Ray J with Monica 'Danger' Leon who was featured in controversial stories rumoring that she was first pregnant with Ray J's baby followed by a breaking story that she was once a prostitute.
Ray J's "For The Love of Ray J" soundtrack released at online retailer Amazon on Tuesday, March 17, and reportedly will be available at all digital retailers and store outlets March 24th.
Check out the video "Sexy Ladies" by Ray J featuring Truth and Shorty Mack.
For The Love of Ray J soundtrack listing:
1. For The Love Of Ray J
2. Sexy Ladies (feat. Truth & Shorty Mack)
3. Crush (feat. Warren G)
4. Paradise (feat. Truth)
5. Sex In The Rain (feat. Shorty Mack)
6. She Freaky (feat. UNK)
7. Keep It Playa (feat. Slim Thug & The Boss Hogg Outlawz)
8. She Got Me Like (Ahh S***) (feat. Bubba Sparxxx)
9. Dirty Samantha (feat. Shorty Mack)
10. Good Times (feat. Shorty Mack)
11. Apoclypse Soul
12. Sexy Can I (The Remix) (feat. Sheek Louch)