50 Cent Set To Drop 2 Albums This Year; Rapper Joins Fall Out Boy Tour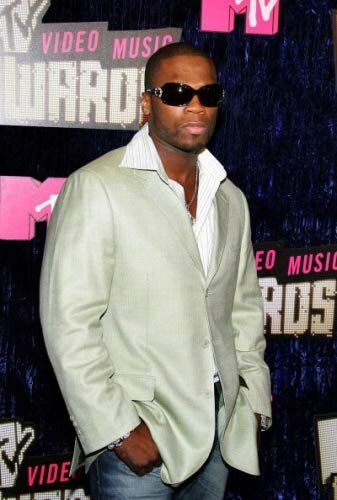 50 Cent says he'll drop two albums this year, "Before I Self Destruct," which is set to release in June and another album also in 2009 with no official title or release date as of yet. Though it was first thought that Eminem would be the one dropping two albums, 50 Cent claims it was an idea he came up with, so now he too has the same plans as his friend and mentor Eminem.

"What they don't know … the new announcement is that I'm dropping two albums," 50 Cent said in an interview with MTV News.
"I've had an opportunity to record since I thought I was releasing an album in December. But the portion of my record that I recorded with Dr. Dre was incomplete, because there was no opportunity to mix it. The only song that was mixed that I worked on with Dr. Dre is 'I Get It In' — that one is out now. It's cool, but I need the rest of them to be mixed before I can present my project to the public," added 50 Cent.
Along with the announcement of 50 Cent dropping two albums, the rapper has revealed the release date of the first highly anticipated "Before I Self Destruct" album — as June 2009, one month after Eminem's "Relapse" album hits stores on May 19, 2009. 50 Cent's second album will be expected to drop following "Before I Self Destruct" and shortly after Eminem's second album.
There's also a new video set to release for the new single "Crack A Bottle" which was believed to have been a song for either Eminem's or Dr. Dre's album, however the song is expected to be on 50 Cent's album "Before I Self Destruct."
In addition to 50 Cent's album releases and new video news, the rapper has recently been added on to the Fall Out Boy's Believers Never Die Part Deux Tour and is scheduled for a first date of April 17th in Texas and another on April 24th in Charlotte, NC along with Grammy-nominated Pop punk band Fall Out Boy, Cobra Starship, Metro Station, All Time Low and Hey Monday.
No further dates were announced, however, 50 Cent's additional dates with the tour are expected to be announced at the website FriendsOrEnemies.com.