Jim Jones Involved In Nightclub Shooting Where Rapper Gets Shot?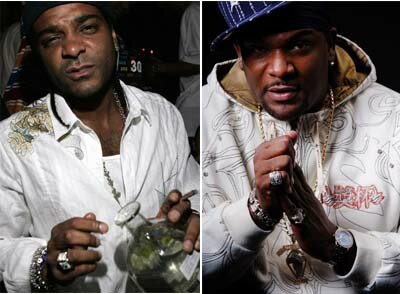 Jim Jones reportedly got into an altercation where gunshots broke out on early Monday morning outside of a Detroit nightclub after allegedly getting into a fight with a couple of men.

According to WDIV Detroit, after Jim Jones got into a fight with two suspects, gun shots were fired and struck rapper Trick Trick and a friend.
Trick Trick born Christian Mathis was stated to have been taken to the emergency room at the Detroit Receiving Hospital where he was treated for wounds to the thigh.
Later Monday morning, a man believed to be Trick Trick called WKQI-FM (95.5) "Mojo in the Morning" stating that he was home at the time of the shooting and that he hadn't left the house since Saturday. However, according to Detroit authorities, the man shot was confirmed to be Christian Mathis.
Meanwhile, Jim Jones reportedly called in to on-air personality Miss Info and gave a shout out to Trick Trick and says he hopes that Trick Trick gets better and also says "negative" to the rumor that one of his people had gotten shot.
"Ah man, shouts to Trick Trick, hope he gets better. Detroit clubs are tricky, they got a lot of problems out there," says Jim Jones.
On last year, Trick Trick was reportedly involved in the beating of rapper Yung Berg at a club in Detroit where rapper Yung Berg was robbed of his chain. Trick Trick's brother allegedly was later seen in a photo online holding the chain.