C-Murder Bond Raised To $1 Million, Ordered To Remain In Jail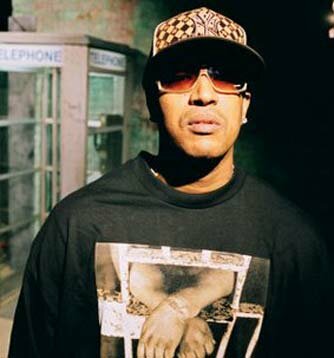 Rapper C-Murder has been ordered by State District Judge Hans Liljeberg to remain in jail after being arrested for leaving his grandmother's home without permission on Monday morning, which was in violation of his probation.

The Louisiana native's bond was also raised to $1 million dollars during a court hearing on Wednesday leaving the rapper with a seven figure bail before he could even be released from jail. The court decision came just two days after the rapper celebrated his 38th birthday.
C-Murder aka C. Miller born Corey Miller, who turned 38 on March 9th, is scheduled to begin his second-degree murder trial on April 20, stemming from the shooting death of Steve Thomas, a 16-year-old who was killed during a 2002 brawl at a nightclub in Harvey, La.
If convicted, he would face a mandatory life sentence in prison.
This is not the first time the rapper has been brought up on charges of leaving out of range of his electronic monitor. Prior to this arrest, C-Murder was accused by authorities of leaving his house on more than 5 occasions.
In the current charge, C-Murder along with several family members as witnesses and the rapper's attorney Ron Rakosky are all claiming that C-Murder was in the house sleep at the time that a deputy Mike Dawson who was alerted by the monitor called to check in on C-Murder. C-Murder's attorney is now using the defense that there was some type of electronic malfunction with the rapper's monitor.
C-Murder took the call moments later after receiving the call from the deputy which was answered by C-Murder's fiancé.
C-Murder is known for his relationship with brother Percy Miller aka Master P and for his work done under former label No Limit.