Actress Meagan Good Preps New Music Career and Solo Album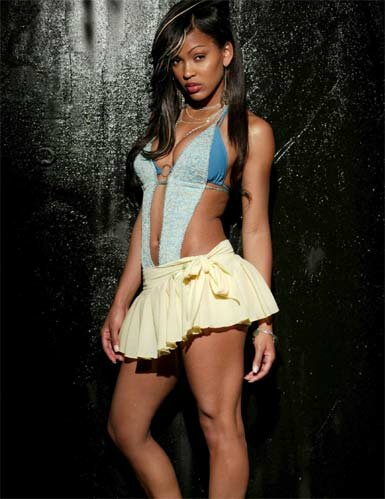 Sexy actress Meagan Good, 27, is transcending her talents into the recording studio and is reportedly working on her own first solo album. Meagan Good, the actress, is known for her roles in Eve's Bayou, Waist Deep alongside Tyrese Gibson, Stomp the Yard, the horror saga Saw V and The Unborn.

"I've been recording some stuff here and there—just experimenting, really focusing on getting up to par vocally," Meagan Good states to Rap-Up Magazine.
The actress turning singer has, reportedly, been working with a vocal coach and has been in the studio with music producer/singer The-Dream.
"I worked with Dream like two months ago," states Meagan Good.
The television/movie starlet goes on to state that her direction of music is leaning towards Pop rather than R&B.
"I'm going for a more pop sound, actually. I did some stuff with some lesser-known producers," she adds.
As of yet, there no current release dates for Meagan Goods album or an official record label home for the new-found singer.