Christina Milian's 'Naughty School Girl, Teacher' Magazine Photo Shoot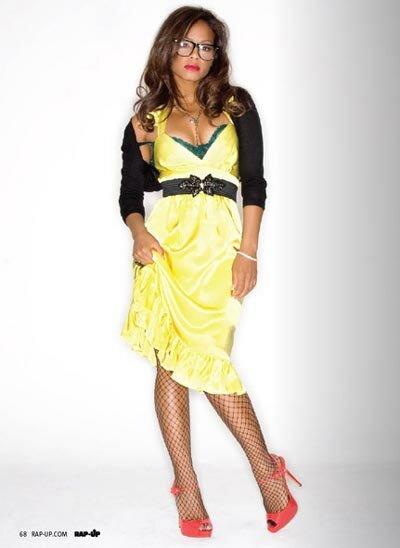 Go behind-the-scenes in this footage of Christina Milian's Rap-Up Magazine cover photo shoot. Christina Milian talks about wearing her outfit which made her feel like a "naughty school girl slash teacher" while discussing her music, the artists she's worked with including Kayne West, her craziest fan encounter and more.

Milian says, it was great working with Kanye with his laid back type attitude which was easy-going as they worked in the studio on a song she pitched to him.
Afterwards, she spoke about one of her craziest fans who wanted actually be 'Christina Milian.'
Toward the end of the interview, Christian Milian goes on to talk about the music she listens to and says she's feeling Lady GaGa, M.I.A. and T.I.
"T.I, I love 'Live Your Life' but I think that's my motto right now it's crazy cause before that record even came out it's like, I'm living my life, and you know, life is good and then that record came out and I'm like oh man, it just says it all for me," stated Christina Milian.
Watch behind-the-scenes footage of Christina Milian's 'naughty' Rap-Up Magazine photo shoot.