B.o.B Confirms He Hasn't Quit Music, Says He's "Growing As A Person"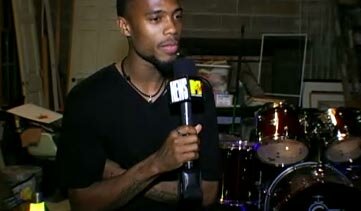 Rapper B.o.B talks with MTV News about growing as a person, as an artist, talks again about not quitting music and always having it in his life.

"I was really applying a lot of pressure to myself, to be something or just to, you know, live up to some type of hype and I was like, I don't have to live up to this hype I can just make music, because the music is always what speaks, its never anything else, it's not cause you got a shirt on. You can be real flashy or just really plain. It speaks, it does say something at the end of day if you don't have talent, no one is going to care. That's really where my focus is, like I'm really back to the basics in the direction where I'm going in now," stated B.o.B.
The rapper goes on to state that he didn't quit, although it does get frustrating, but at the same time it's the right to passage.
He goes on to talk about learning to accept the politics of the music business and more.
Check out the video interview of B.o.B with MTV talking about his music and his life.