Solange Knowles Tour Bus Crashes Into A Family of Deer; Singer Escapes Unhurt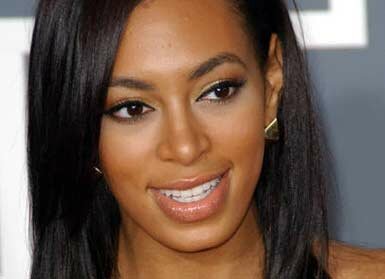 On Tuesday, Solange Knowles tour bus which was traveling from Austin to Houston, Texas unfortunately crashed and hit a herd of deer which resulted in her guitar player injuring his hand.

According to the singer via a text message to her Twitter page, she was on the phone baking in her bunk when the tour bus suddenly crashed.
"I'm on the phone baking like betty in my bus bunk and CRASH! Thought I was dead, but turns out we ran into a family of dear," the singer wrote.
The singer goes on to state that they are all O.K. and how thankful she is.
"I can't believe it. Were all ok tho! Guitar player flew out of bunk n hurt his hand a little. But I'm saying a huge prayer of thanks right now. God is good ALL the time!" added Solange Knowles.
Sadly enough, one of the deer died according to the singer after it was struck by the tour bus.
"Really sad for the deer. One didn't make it," says Solange Knowles.
For those of you who might be saying to yourself this wasn't a near death experience simply because she's in a huge tour bus, you may want to rethink after this: On last year, legendary gospel singer Dottie Rambo was not so lucky to have survived when she sustained fatal injuries after her tour bus crashed, hitting a guard rail and an embankment in Springfield, Missouri while on her way to Texas.
So you see, people, Solange has so much to be thankful for and luckily she wasn't injured in the accident.
Earlier on last month, Solange was hospitalized after fainting at the airport after taking Nyquil during her travel.