Melyssa Ford: The Naked Truth, King Magazine's April/May 2009 Issue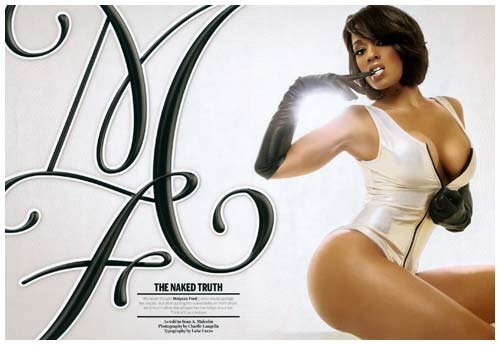 Melyssa Ford: The Naked Truth, King Magazine's April/May 2009 Issue
Melyssa Ford's latest KING magazine photoshoot and video shoot is here. The video vixen and one of hip hop honeys favorites, Melyssa Ford, recently did a spread in King Magazine and claims that it's not as easy as people think to do.

The model, aspiring actress also says she is preparing to get more into acting while maintaining her sexy persona as a model.
Ford is known for her multiple appearances in hip-hop music videos and men's magazines such as King Magazine, Smooth, XXL and others.
Check out the recent photos and behind the scenes video from Melyssa Ford's King Magazine photo shoot and video shoot.
Melyssa Ford King Magazine Photoshoot

Want more Melyssa Ford pictures?
Melyssa Ford Behind the Scenes at King Magazine Photoshoot