Michelle Obama Covers Oprah's O Magazine April 2009 Issue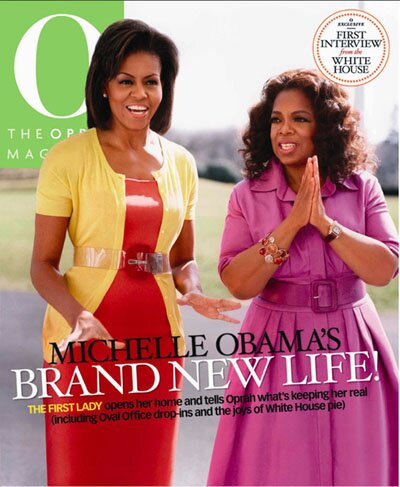 First Lady Michelle Obama joins television talk show queen Oprah Winfrey on the April 2009 cover of O, The Oprah Magazine. This was the first time in nine years since the launch in April of 2000, that Oprah has shared the magazine cover with anyone, except once. The only other person to share the magazine cover with Oprah was Oprah. Oprah shared the cover of O magazine with her slimmer self.

Oprah showed off the magazine cover with First Lady Michelle Obama on "The Oprah Winfrey Show" broadcast Friday.
O, The Oprah Magazine's April issue with Michelle Obama and Oprah Winfrey on the cover hits newsstands March 17.
In the magazine is an interview by Oprah with the First Lady about herself and her plans as The First Lady.