Beyonce's Got 'Love Handles,' 'Shows' New Hip Look in Curvy Corset Dress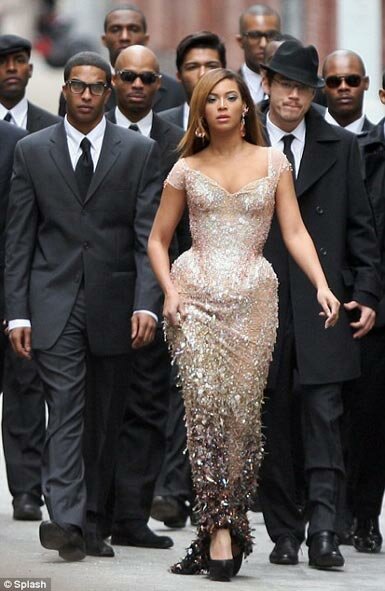 Beyonce Knowles, who's famous for her curves, showed her 'love handles' in a floor length sequined gown while filming a new video in New York City.

Beyoncé, 27, who's been in the news recently for 1) saying she drives hubby Jay-Z crazy and 2) hubby Jay-Z was her FIRST, stepped out for her new video in the corseted dress resembling the Elizabethan era much like Cate Blanchett in the movie Elizabeth but with more emphasis on the curves maybe than Elizabeth.
The video shoot was for a concert video to publicize her 'I Am…' tour in New York City on the weekend, and is reportedly going to be used during her upcoming third tour, which kicks off March 26th in Canada, hitting London in June, according to Daily Mail.
Check out the photos of curvy Beyonce's 'love handles' in her hip corset dress/gown.