New Flash Game Allows Players To Beat Up, Punch Chris Brown For Allegedly 'Beating Up' Rihanna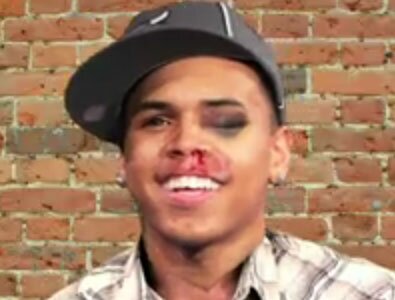 It seems that the Chris Brown, Rihanna alleged domestic assault and celebrity saga has not been ignored in the video game technology world. A new flash game has surfaced on the internet and it's aimed at Chris Brown. The game allows players to take aim or should we say take 'vengeance' out on Chris Brown for allegedly beating up girlfriend Rihanna and for now allegedly getting married to Rihanna in a secret wedding, as announced in a previous report.

Players are given an option to first choose a weapon of choice to throw at Chris Brown: a flaming bag of 'poo' aka feces, a fist punch, a brick or a pie in the face.
The game which is simply entitled "Chris Brown Punchout," is being 'brought to you' by Barely Digital, a subsidiary of popular political website Barely Political, and has even been configured to play on video giant YouTube's website.
The game is listed on YouTube simply as:
Barely Digital brings you "Chris Brown Punchout," where YOU get to choose what you throw at him.
Check out the video or play the game Chris Brown Punchout: