Chris Brown, Rihanna Assault: Disturbing, Bloody Details, Photos Emerge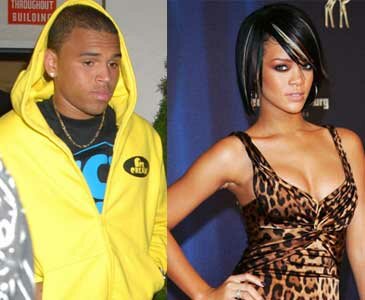 In the continuing Chris Brown, Rihanna saga, which only today has been fueled even more by the news and court announcements that Chris Brown was charged with two felonies of criminal threats and assault, there have now been new disturbing details from the police search warrant and photos of Brown's car which supposedly Rihanna's blood was splattered across the dashboard and more.

In a first bit of new revealing information it seems now that the previous reports of the possible cause of the alleged altercation between the two, Rihanna and Chris Brown, seemingly was sparked by an assumed text message from one of Brown's old flames whom he had a prior sexual relationship with, which Rihanna read to Brown while the two were driving home from Clive Davis' pre-Grammy party in Beverly Hills.
According to a search warrant obtained by ABC News, Brown allegedly got upset over the content over the message and then tried to force Rihanna out of the car. If not for the seat belt, Rihanna may have avoided what followed. Brown allegedly proceeded to strike Rihanna several times to the face after shoving her head against the window which is how Rihanna received her first bruise and contusion and how the interior of the rented Lamborghini was splattered with blood. By this point, the warrant states Rihanna made a phone call to her assistant and told her "I'm on my way home, make sure the cops are there when I get there," also as previously mentioned in previous reports. Afterwards, Brown allegedly continued with the assault, biting Rihanna's ear and her fingers as she attempted to protect herself from his punches by trying to gouge out his eyes. During the mix of strikes against Rihanna, Chris Brown allegedly threatened first to beat Rihanna when they get home and later in the scuffle threatened to kill her stating, "You just did the stupidest thing ever! Now I'm really going to kill you!," according to the warrant.
The outcome of this report and the warrant is somewhat depicted in the photo of a bruised and battered Rihanna which was released by celebrity gossip site TMZ which police are currently still investigating into the leak of that photo.
Now, latest photos, of the luxury car, show a disturbing 'visual picture' of what may have taken place during the Chris Brown, alleged Rihanna attack.
Meanwhile, the public eye are still awaiting the arraignment today (March 5th) of Chris Brown who, as previously mentioned was charged today with two separate felonies of criminal threats and assault which the singer now faces four years in prison for.
Click here for the alleged photo of the blood shown on the interior of the car driven by Chris Brown.
More Chris Brown, Rihanna updates.