Christina Milian Changes Album Title; Speaks About Sexy Magazine Shoots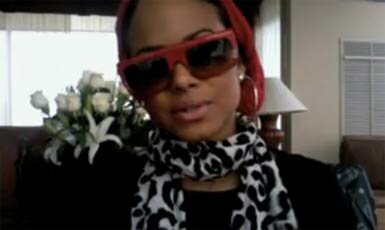 Singer/actress Christina Milian has announced information about her new upcoming solo album. The singer also talks about her recent sexy King Magazine photo shoot and feature in Rap-Up Magazine.

"The title of my album is no longer called Dream In Color," states the singer.
Christina Milian also goes in and touches on how she feel that '09 is a year that she will be able to get in touch with herself and it will be about her.
"I loved the title before, but a lot is changing. Especially since the new year has hit, 09 is new time, and I really feel it's for me, my time right now…. the next album is all about taking responsibility for yourself and making your own decisions, that is why I'm changing the album title to Elope," Milian adds.
The singer goes to state that she's working with The-Dream, Tricky Stewart, amongst others on the production of the album and the single will be out soon and she'll be announcing the date also.