Solange Knowles Has Another Malfunction, "I Didn't Mean To Hit'Cha There"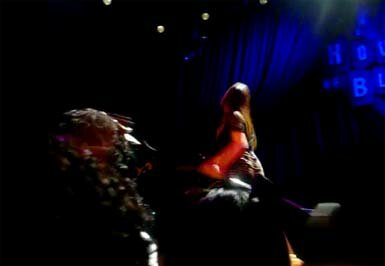 Solange Knowles has had yet another malfunction, but not a wardrobe malfunction as previously reported before. Solange Knowles performed at the House of Blues Chicago on February 25th and had somewhat of a mishap with her mic stand routine.

During her performance you can see the singer pick up the mic stand lifting it above her head then winding it up as it launches across the stage evidently hitting someone. "Didn't mean to hit'cha there…," stated Solange before running off stage as the crowd burst into laughs and cheers.
During her performance at the House of Blues, the singer sung her songs Sandcastle Disco, Dancing In The Dark, among others from off her album Sol-Angel and the Hadley St. Dreams which released August 18, 2008.