Chris Brown Dropped From Flo Rida Album, Due To Alleged Rihanna Assault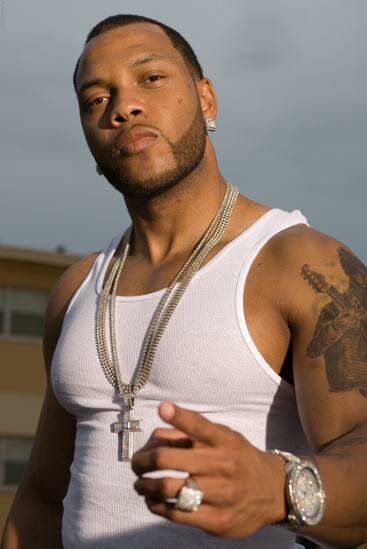 Rapper Flo Rida has decided not to include a collaboration that the Florida native did with R&B singer Chris Brown for his upcoming album. It seems that the heat from the controversial alleged assault charges against Brown was too much to bare.

"I recorded a great song with Chris. But I won't be releasing it now because of what's going on with him and Rihanna," the rapper reportedly stated in a statement according to numerous reports. Meanwhile other reports state there were clearance issues.
The rapper allegedly had high hopes for the song which is titled "Sweat" featuring Chris Brown on the hook.
"I'll be putting it down in a minute/ How long will it take before your screaming my name, oh baby /We should rip off our clothes and get naked I'll be like oh yeah! You'll be like oh yeah!/ Partying up in here making us sweat/Part of her pedicure up on my chest/ Yeah we gon' sweat, sweat, sweat…," sings Chris Brown on the hook.
"It could have been my next No1," reportedly stated Flo Rida.
Flo Rida's upcoming album entitled "R.O.O.T.S. (Route Of Overcoming The Struggle)" is currently scheduled for release April 7, 2009 and features guest appearances by Nelly Furtado, Pleasure P, amongst others.
The first single from R.O.O.T.S., is entitled "Right Round" featuring Kesha Sebert which had a reported record-breaking first week digital sales of 636,000, according to Billboard.