Three 6 Mafia's DJ Paul Preps New Solo Album; Brother Lord Infamous Returns To Record With Group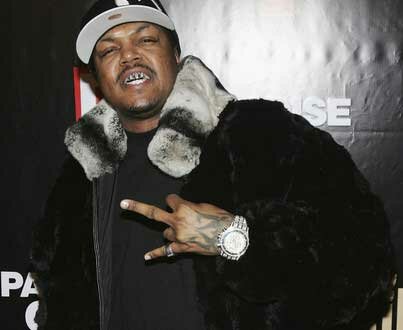 Three 6 Mafia's co-founder, DJ Paul, is prepping to release a new solo studio album entitled "Scale-A-Ton." This will be the rapper's first album in almost seven years following behind his last solo album "Underground Vol. 16: For Da Summa" released in May of 2002.

The rapper's first single from off the album "Jus Like Dat???" released on February 16th.
In related news, the Academy Award winning and American Music Award winner, DJ Paul, confirmed that rapper Lord Infamous also one of the founding members of the group, is still apart of Three 6 Mafia though hip hop rumors were circulating that he was not. After serving a stint in jail, Lord Infamous is now expected to begin back recording with his brother DJ Paul on new group projects after just releasing an album The Clubhouse Click independently in January under his new label Black Rain Entertainment which is stated to have been started with longtime friend, rapper/producer II Tone.
Lord Infamous himself also confirmed that he is still with Three 6 Mafia.
"I'm not separated.. Paul still my brother & there is some more with me & Three 6 Mafia," Lord Infamous told MemphisRap.com in an interview.
DJ Paul's album "Scale-A-Ton" is scheduled for release on May 5, 2009. There's no further details whether or not Lord Infamous will be on the album or when they will began releasing new material as a group.