Rapper Sticky Fingaz of Hip-Hop Group Onyx Preps For New Album, Along With New Acting Roles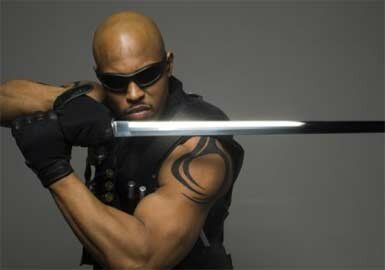 Rapper/actor Sticky Fingaz of the hip-hop group Onyx has an acting reel in which he shows his acting skills in roles such as Blade: The Series, Over There, Law and Order and more. Sticky Fingaz (Kirk Jones) recently appeared on Burn Notice starring Jeffrey Donovan, Gabrielle Anwar, Bruce Campbell and Sharon Gless on USA Network.

Sticky Fingaz has also previously appeared in television series such as The Parkers, The Shield and the movies Flight of the Phoenix, Leprechaun: Back 2 tha Hood, Def Jam: Fight for NY, Lockdown, Next Friday, In Too Deep, Dead Presidents, amongst others.
In other news, Sticky Fingaz is expected to be releasing a new album entitled StickyFingaz.com. The rapper is pushing the album through a new movement called '100 Mad' which means '100 Mad N-ggas with Guns.' The first single off the album is titled "Dee-bo The Game" which was also released as an underground music video. The newest track from the album, "No Swaggerm" was leaked on the internet back on January 5 prior to the day of it's official release.
In addition to this news, the rapper along with fellow group member Fredro Starr, co-founder of their hip-hop group Onyx, along with group member Sonnee Seeza are expected to be finally dropping another Onyx album with the title "Black Rock." Though other works have been released of the group under the album "Cold Case Files: Murder Investigation" back in 2008 that contained unreleased tracks from their previous albums, their newest project, Black Rock, would be the first new collective of work by the group in a little over 5 years.
If you missed the episode on Burn Notice with Sticky Fingaz, watch now online.
Sticky Fingaz of Onyx "No Swagger"