Spend A Night With Nelly!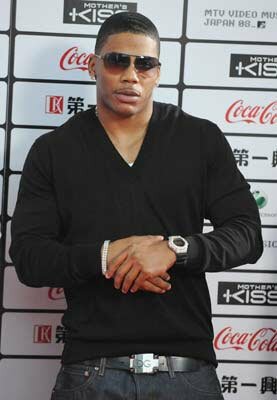 Rapper Nelly is preparing to be a TV host of a new weekly show entitled "Nelly's Night In Vegas" which is supposedly just a huge party with Nelly and celebrity guests which is being pitched to television and plans to take center stage in Las Vegas' at Planet Hollywood's hotel. Produced by Dave Broome ("The Biggest Loser") of 25/7 Productions the show was stated to be a great fit for Nelly.

"Successful television formats are ever-changing, as is pop culture, and there's no better person to transcend the changes than Nelly," stated Broome. "He has the fame to attract fans and the charm to keep them engaged."
The show is also executive produced by Emmy Award winner Madeleine Smithberg ("The Daily Show with Jon Stewart") and Nelly who says the show will be like non-other.
"I'm all about creating something new in pop culture and this show will be unlike any other on television," stated Nelly.
In related news, the show will also feature gaming along with featured performances as well as by Nelly's own house band.