Lil Wayne's Album Rebirth Pushed Back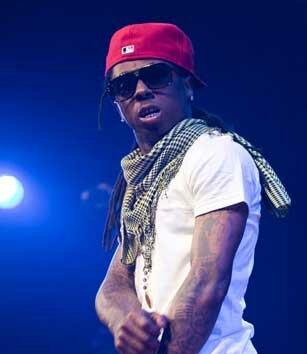 Rapper Lil Wayne's Rebirth album has been pushed back from April 7th to May 19th, but reportedly it will not stop the release of a recently recorded music video from Wayne's smash single "Prom Queen".

The rapper who's been making rounds on television made a recent major appearance in an interview with CBS's Katie Couric for the All Access Grammy Special and on David Letterman's Late Night show where the rapper joked about the GRAMMY awards, Beyonce's booty, getting married to Amy Winehouse and more.
Along with Lil Wayne's Rebirth album and television appearances, he's also working another Carter edition album "Tha Carter IV", the Hot Boyz reunion LP and more including something with his newest female rap artist Nicki Minaj as well as completing his I Am Music Tour.
Lil Wayne's I Am Music Tour dates (tentative dates, subject to change)
· 3/17 – Providence @ Dunkin Donuts Center
· 3/18 – Wallingford @ Chevrolet Theatre
· 3/19 – Newark, NJ @ Prudential Center
· 3/20 – Baltimore, MD @ 1st Mariner Arena
· 3/21 – Indianapolis, IN @ Concesco Fieldhouse
· 3/23 – San Antonio, TX @ ATT Center
· 3/25 – Oklahoma City, OK @ Ford Center
· 3/29 – Los Angeles, CA @ Gibson Amphitheatre
· 3/31 – Salt Lake City, UT @ Energy Solution Arena