Solange Knowles Passes Out At Airport, "I Didn't Know Nyquil Could Do This.."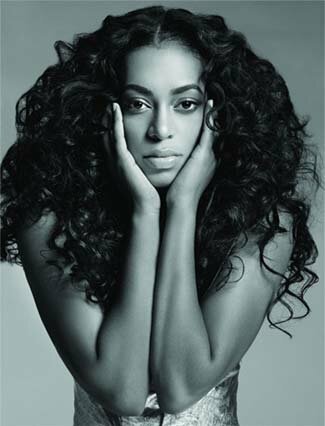 While traveling, Solange Knowles ended up passing out at the airport in baggage claims according to the singer. Following a conversation with Alicia Keys' brother Kerry "Krucial" Keys and in the midst of a conversation with rapper Q-Tip during the whee hours while traveling, Solange Knowles talks about taking Nyquil pills through twitt messages stating, "I took a nyquil and I think maybe I'm getting high off it because I'm not sleeping. Maybe I should close my eyes before these twits are bananas."
Solange went on to add, "Think I'm certified loosing it on Nyquil. Going to sleep before I start freestyling on the plane."

In a reply to her message, music producer Krucial responded with, "Haha!, Sippin on that Sizzurp are we? So No Styrofoam Cup, Haha!"
Solange Knowles goes on to say, "OMG I didn't know Nyquil could do this to you. I took the pills tho. Can't stomach cough syrup. Trying to be proactive on this flight. But now I'm listening to Devin the Dude and everythings movvvvviinnngg slooooowww, lol."
The singer continues to ramble on through her conversations to various artists and fans throughout her travel.
Seemingly later, the R&B star and younger sister to Beyonce eventually passed out possibly from the effects of the Nyquil and dehydration.
"Woke up to 8 random people over me, laid out on the floor in baggage claim!," stated Solange. "Guess I passed out! Scary. Hooked up to IV now. Apparently I'm super dehydrated. My mom is here! I'm ready to go! I'm fine now. Just let me go home and drink Gatorade!"
Krucial tells the singer, "Wow. Hope ur Good! Feel better Ma! Stay away from that Nyquil, Haha! Nah but seriously Take care of urself."
Solange responds back to him saying, "Thanks so much!!!! I AM indeed staying away from that shiz," hinting that she would probably never take a flight again on Nyquil without drinking plenty of water.