It's 'Hammertime' at A&E Network!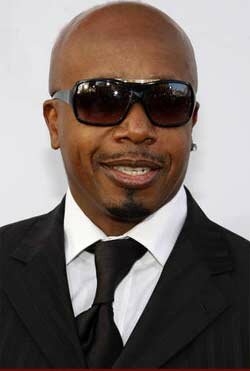 Legendary dancer and rapper MC Hammer born Stanley Kirk Burrell, 46, is the latest in the string of celebrities to grab their own reality show. A&E Network will be bringing on MC Hammer for a family television show dubbed "Hammertime" made popular in the rapper's songs such as the infamous dance hip-hop single "U Can't Touch This." MC Hammer is most known for his parachute like pants trademarked Hammer Pants and signature dance moves.

The news of the new reality show began to spread on Wednesday that MC Hammer was signed on by A&E Network to run 11 half-hour episodes of "Hammertime," which will follow MC Hammer, his wife of 23 years, Stephanie, and their family around.
The show will start taping next week according to reports and is expected to hit the network later on in 2009.
"Hammertime" is being produced by 3 Ball Prods. ("Biggest Loser," "Beauty and the Geek"), with Roth, Todd Nelson and Stanley Burrell (aka "MC Hammer") serving as exec producers for A&E (Arts & Entertaniment) Network.
MC Hammer's most recent television appearances include Super Bowl XLIII commercial for Cash4Gold alongside Ed McMahon. MC Hammer was on two VH-1 reality shows ("I Married… MC Hammer") and "The Surreal Life".
MC Hammer works as a co-founder of a dance website DanceJam; he is also a television show host and CEO of Oaktown Records.
MC Hammer – "U Can't Touch This"