Lil Kim Rehearses For Dancing With The Stars; Preps For New Album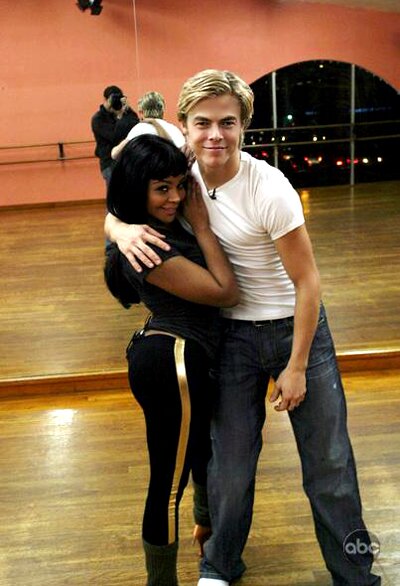 The Grammy's award-winning rapper Lil Kim has been rehearsing with her champion companion, Derek Hough, for her March debut as a star on the eighth season of "Dancing With The Stars."

Lil Kim's upcoming appearance on ABC's "Dancing with the Stars" follows after her recent portrayal in the movie Notorious which Lil Kim was reportedly upset over the role played of her as Biggie's mistress by former singer of female singing group 3LW, Naturi Naughton.
Comedian David Alan Grier, singer Jewel and MTV 'Jackass' creator Steve-O will also be amongst nine others that will appear on Dancing with the Stars.
'Dancing with the Stars' airs on March 9 at 7PM/CST.
In other news, Lil Kim states that she's working on an upcoming album in which she'll be rapping and singing on.
"I'm getting ready to come with a whole new flavor, a whole new style," Lil Kim told MTV last month. "And I don't care what nobody says, I'm not gonna let anyone pigeonhole me. This is what it is. I'm coming with it…I'm gonna be singing, I'm gonna be flowing. Whatever I feel. It's not gonna be so strategic or placed. It's gonna be whatever I feel. I'm gonna have fun on my next album. It's coming soon. Really soon."