Justin Timberlake, T.I., Kayne West Named Most Stylish Men In GQ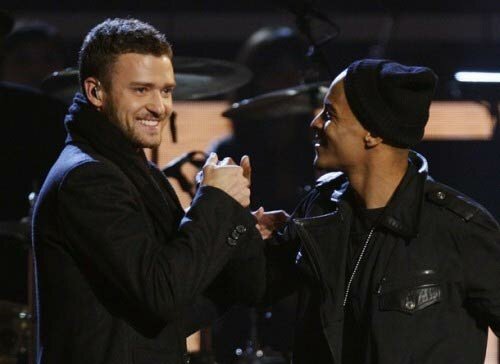 For the March issue of GQ, singer/producer Justin Timberlake, 28, a former NSYNC member, topped the pick as one of the "10 Most Stylish Men in America." Timberlake was selected due to his unique accessorizing such as his skinny ties, hats and sleek three-piece suits that we have grown accustom to him wearing.

In 2006, Justin Timberlake launched William Rast clothing line along with longtime childhood friend Trace Ayala which was named after both their grandfathers which has been picking up and worn by Cameron Diaz, Paris Hilton, JC Chasez, Eve, Eddie Murphy and others.
In addition to Justin Timberlake, other "Stylish Men" included Kanye West who's not afraid to mix and match and T.I., who believes in dressing fashionably, also made the cut.