Aubrey O'Day Nude In Playboy March Issue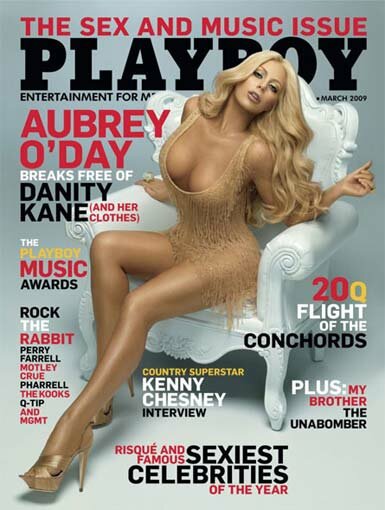 Aubrey O'Day, former member of Bad Boy Records Danity Kane, who celebrated her 25th birthday on Wednesday, can be checked out on the cover of and in an eight-page pictorial of Playboy Magazine's March edition.

She may have lost her job with Danity Kane, but she's still taking off — at least clothes that is — for Playboy Magazine and she's getting support from her fans for it and will surely gain more fans from it.
The news of her Playboy photoshoot was previously reported back in November.
Around that time when the news of Aubrey posing for Playboy was breaking there was tension between Aubrey and Diddy which was clear in the last episodes of Making The Band reality show.
Playboy's Magazine March issue featuring nude photos of Aubrey O'Day hits stands today, Friday, February 13.
Check out more photos of Aubrey O'Day in Playboy Magazine.